It is the Mission of the Tierra Grande Association and its Board of Directors to:
Protect the Integrity and Secure the Future of Tierra Grande by:

Monitoring compliance with and enforcing the Protective Covenants
Adopting and publishing rules and regulations governing the use of Tierra Grande property
Establishing assessments and collecting annual charges and all other charges referred to in the Indentures / Covenants
Preserving the Open Space
The Board of Directors constantly strives to build an environment of trust, and open communication with the members of Tierra Grande.
TGIA Efforts on Landowners Behalf:
Built a Fire Station
Extended Power/Phone Lines
Installed Fencing
Improved Roads/Culverts
Installed Signs/Archways
Various Grants for Power, Roads and Water
Covenant Enforcement
Protect Property Values
Protect the Open Space Property
Work with County Officials to resolve community/property issues
Enforce the Mission of the Tierra Grande Association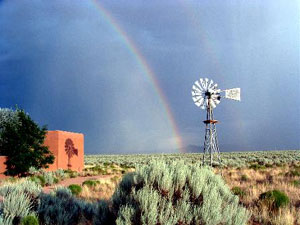 Tierra Grande and you, the member, own over 14,000 acres of pristine Open Space (mountain property) including Black Butte.  These lands are being conserved for your use, which does NOT include hunting or trapping. Much of that acreage borders on the majestic Manzano Mountains part of the Cibola National Forest. The Manzanos provide beautiful trails and canyons for exploring, horseback riding, hiking and backpacking. The link to our Open Space Brochure and to our Off Highway Vehicle Policy provides you with the general use guidelines, activities allowed, and a map to the various access points to Open Space.
Tierra Grande Improvement Association Introduction and Interviews:
Contact Tierra Grande at info@tierragrande.org
Reporting Consumer Fraud and Land Sales Scams
To all Tierra Grande Members – If you receive a call from someone who tells you that they can sell / buy your land for an unbelievable amount of money, or will list your land for sale and guarantee you a lot of money if you give them your credit card number or pay them some money, it could be a scam. If you suspect it is a scam, please report them to the following organization:
Fraud: www.fraud.org